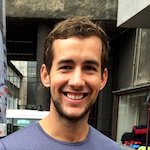 Rand Dusing
The Woodlands, TX, USA —
I'm a versatile programmer currently focusing on front end development with Angular and React. I'm a big fan of automated builds, clean code, PR reviews and unit testing. Previous experience includes WordPress, PHP, SharePoint and Bluetooth LE based mobile applications. Besides programming I love to travel and am nearly halfway towards my goal of visiting every single country!
Experience
March 2020 – Present
Houston, TX, USA
Front End Software Engineer
Developed a React based application for managing operational data and tasks.
Developed a React based application for manually booking and editing trades.
Developed Angular based screens for configuring an exception management application.
May 2016 – March 2020
Houston, TX, USA
Front End Developer
Developed an AngularJS based web application for booking and managing trades.
Developed an Angular based web application for managing risk in real time.
Utilized ag-Grid for both search and real time risk applications.
Created a Protractor based test suite to detect visual differences and other regressions.
January 2016 – July 2016
Houston, TX, USA
Freelance Consultant
Developed Cordova and Ionic based mobile applications.
Improved Bluetooth Low Energy implementations.
Implemented multiple over-the-air firmware upgrade solutions.
Created tree-chooser component for AngularJS.
January 2014 – January 2016
Houston, TX, USA
Co-Founder / Full Stack Developer
Created a mobile application to measure heart rate variability and give fitness recommendations based on the variability.
Created a web dashboard for coaches to manage their clients' fitness data.
Created a Bluetooth Low Energy plugin for Cordova.
Used Amazon Web Services for application and database infrastructure.
November 2011 – July 2014
Houston, TX, USA
Sr. SharePoint Developer
Developed a governance solution for the SharePoint 2010 environment.
Created a system to record and report on cabin audits in SharePoint.
Created a system to submit and approve capital planning requests in SharePoint.
Led the SharePoint 2007 to SharePoint 2010 upgrade.
June 2010 – November 2011
Houston, TX, USA
Information Technology Specialist
Managed the content migration project from SharePoint 2003 and Public Folders to SharePoint 2007.
Developed InfoPath forms and workflows.
Managed the SharePoint search environment.
January 2010 – May 2010
College Station, TX, USA
Student Researcher
Part of the Research Experiences for Undergraduates (REU) program under Dr. Loguinov at the Internet Research Lab at Texas A&M University.
Implemented a custom TCP/IP stack to increase the speed of large scale web crawlers.
May 2009 – August 2009
Houston, TX, USA
Intern
Developed software to monitor video cameras from Cisco IP phones.
Created an application to monitor VOIP gateways and interact with business critical databases.
Assisted in the roll out of various network infrastructure upgrades.
January 2009 – May 2009
Houston, TX, USA
IT Intern
Helped facilitate migration from file shares to SharePoint 2007.
Migrated existing intranet search keywords in SharePoint 2007.
Developed proof of concept for MetaCarta and SharePoint 2007 search integration.
October 2008 – June 2010
Kingwood, TX, USA
Developer
Developed and hosted custom WordPress websites.
May 2007 – May 2008
College Station, TX, USA
Internet Operations Student Worker
Helped redesign AggieAthletics.com.
Developed a website to test and train concessions stand volunteers.
Education
August 2006 - May 2010
College Station, TX, USA
Bachelor of Science in Computer Science, Minor in Business
3.91 GPA, Graduated Summa Cum Laude
Recent Skills & Tools
ag-Grid
Angular
AngularJS
Bamboo
BEM
Bluetooth LE
Bootstrap
Cordova
CSS3
Git
HTML5
IntelliJ
Ionic
Jasmine
JavaScript
Jest
Karma
Less
MySQL
Node.js
Protractor
React
Redux
RxJS
Sass
TypeScript
Webpack